The Voter Protection Project outlines top early targets and highlights elected officials who voted to overturn the 2020 election who represent swing districts
WASHINGTON – The Voter Protection Project (VPP), the largest national PAC focused on electing voting rights champions and holding Republicans accountable for their attacks on the ballot box, launches "VPP's Most Wanted" and the "Treason Caucus". Both target lists outline the organization's early priorities for the 2022 cycle and highlight the Representatives who voted to overturn the 2020 election results who won their last re-election by single digits.
After spending more than $8 million in 2020, their first cycle as an organization, VPP is setting an aggressive goal of raising seven figures in 2021 to build on the Democratic majority in the House and Senate and remove toxic Republican officials from all levels of government.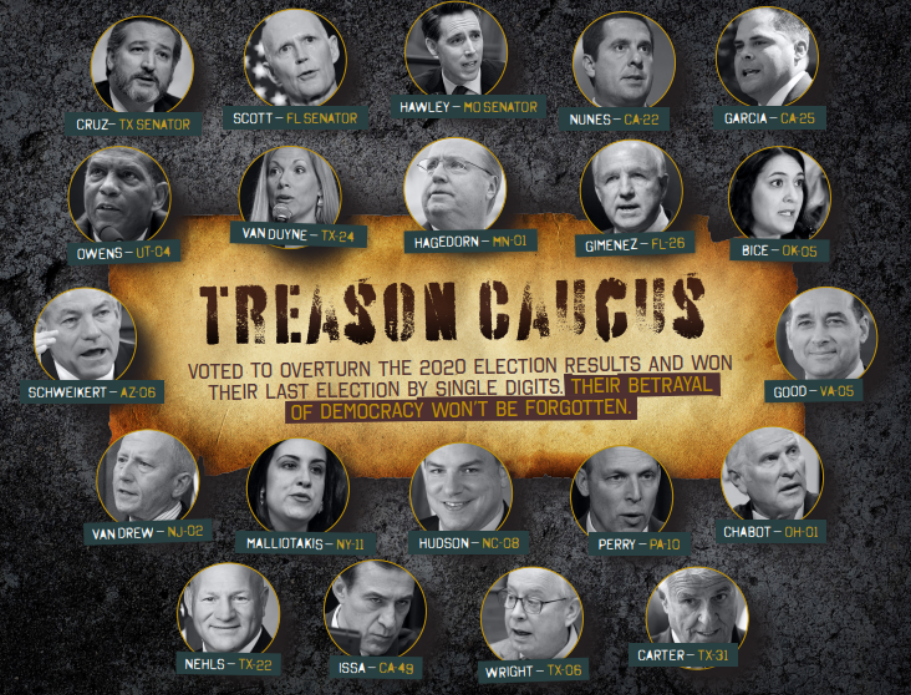 "Now is not the time to let up pressure on a desperate Republican party who has been sent to the minority by voters," said Voter Protection Project Executive Director Heather Greven. "VPP isn't wasting any time by naming our top early targets and building a war chest to take on the enemies of voting rights and Democracy."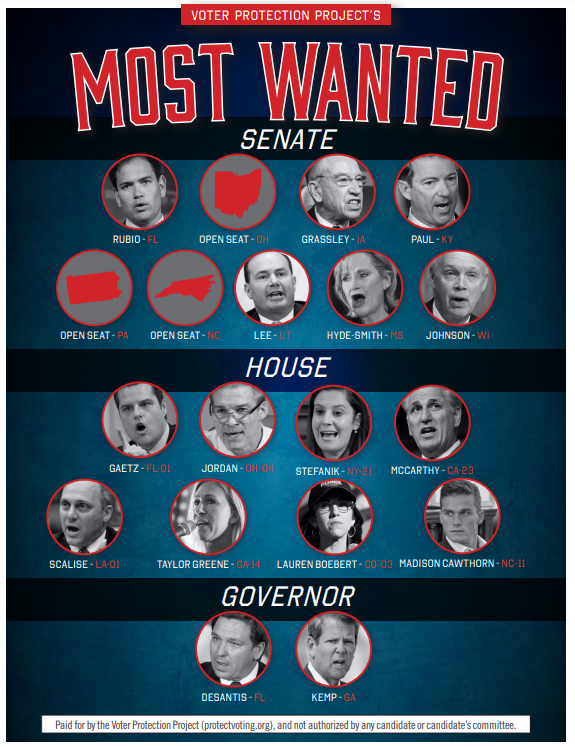 Founded in 2019, the Voter Protection Project works to confront the architects of voter suppression directly at the ballot box. Following the Supreme Court's Rucho v. Common Cause ruling, which stated that federal courts cannot regulate partisan gerrymandering, VPP has taken on the fight to defeat voter suppression state-by-state. During the 2020 cycle, they have raised over $8-million to support candidates for office at the federal and state levels that champion fair and representative elections. Learn more about VPP by visiting, www.protectvoting.org.